Training in online engagement
You can learn how to design, prepare and chair sparkling online events and workshops. Experience our training with colleagues and learn on-the-job.
Tailor made training on-the-job
Provide a level playing field at your hybrid or online events so that all your participants contribute and learn.
In company training
You and your colleagues learn the theory behind online engagement and six steps to get there in four two hour sessions.
Individual coaching
Learn how you can get the most out of online meetings to develop and implement your strategies.
Shall we explore the possibilities?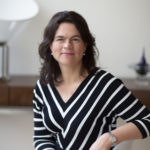 Leave your name and phone number and Jobien will call you back. If you prefer to text, you can reach us at +31629207524.