The Magic of tailored online Interpretation
With tailored online interpretation you can break down language barriers between your participants. It will make your online events more meaningful and enjoyable. 
From being able to understand…
At online events, foreign-language participants usually have to make do with simultaneous translation of what experts say in the plenary room. When interpreters receive a briefing and the talking points in the days before, they can provide high quality translation. With this one-size fits all approach, non-English speaking participants can understand what is said.
…to being able to contribute and be heard
If you want all participants to apply or further develop knowledge, you will incorporate interactive components into your training or workshop. Conversations with up to four people in the breakout rooms and communication in the chat are the main ingredients for interactive sessions.
Participants who do not have sufficient command of the lingua franca can only interact with support. With translation that meets their needs, they can express themselves in a nuanced way. Those needs differ from person to person.
Break down language barriers in breakout rooms
For participants who do not speak each other's language at all, translation in a Zoom interpreter channel is not possible when you split the group up. Breakout rooms do not have that functionality. Simultaneous translation is still an option with WhatsApp, for example. It is often easier to provide consecutive translation. After a few sentences, the interpreter takes the floor and translates what has been said. Some interpreters type 'subtitles' into the breakout room chats.
Participants who do have some knowledge of the main language and who dare to express themselves in small groups often benefit from interpreters who supplement missing vocabulary in the breakout rooms. Interpreters follow the same participants throughout the meeting, so that a pleasant collaboration is created.
Invite participants to read and write together
During the plenary session, you often also share written information in the chat to visually support your messages. Some participants are well able to read the main language. For others it is necessary to translate your messages and instructions in the chat. You can prepare this.
For example:
✍️🌪 Please share in the chat: Over the past 3/5 years, did you experience small scale disasters that temporarily disrupted your development programme? If so, please name some.
✍️🌪 Veuillez partager dans le chat : Au cours des 3/5 dernières années, avez-vous été confronté à des crises de faible ampleur qui ont temporairement perturbé votre programme de développement ? Si oui, veuillez en citer quelques-unes.
Many participants who speak English reasonably well prefer to write in their own language. They need interpreters who can translate their comments and questions into the main language. This applies to the chat in the plenary room as well as to online collaboration tools such as Google Docs or Miro.
On the right you see an example of a French-speaking participant who did an assignment with two English speakers and an interpreter.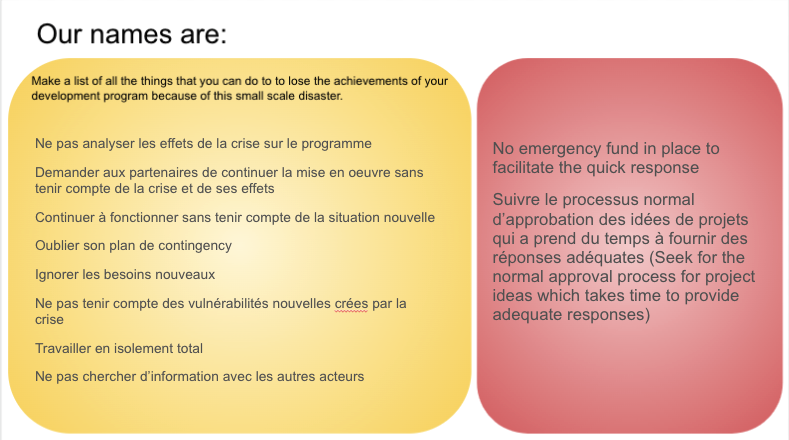 Tailored online interpretation for more impact
What will happen if you not only provide remote simultaneous interpretation, but tailor the translation to the specific needs of the participants?
You will make your meetings much more inclusive. Everyone can participate equally. If you have a large group who speaks a minority language, you can even do part of the plenary in their mother tongue.
You are likely to offer English-speaking participants new insights if the people who speak a minority language can express themselves in a nuanced way. You will unlock knowledge and approaches that may be common in one language area, but not in another. The participants who speak the minority language will feel appreciated and energized to bring their insights to the table.
People doing similar work on different continents can inspire each other. This is especially the case if you can provide trilingual interpretation, such as Spanish-French-English. You will then allow Spanish speakers from Latin America to have an exchange with participants from Africa, for example. Both in the safe spaces of the breakout rooms and while taking the floor in the plenary.
All this contributes to joy, strengthened partnerships, and energy to work with the insights from the meeting.
We can take care of your online workshops. Brainy Bunch has a team of experienced facilitators, technical support experts, speaker coaches and interpreters. Please, contact us for a chat about the possibilities.
If you want to experience how to open interactive online events that inspire everyone in your group, then you are most welcome to join the workshop that Brainy Bunch organises for newsletter subscribers on Friday 15 September 2023. You can now register for the workshop.

Do you wish to receive the newsletter?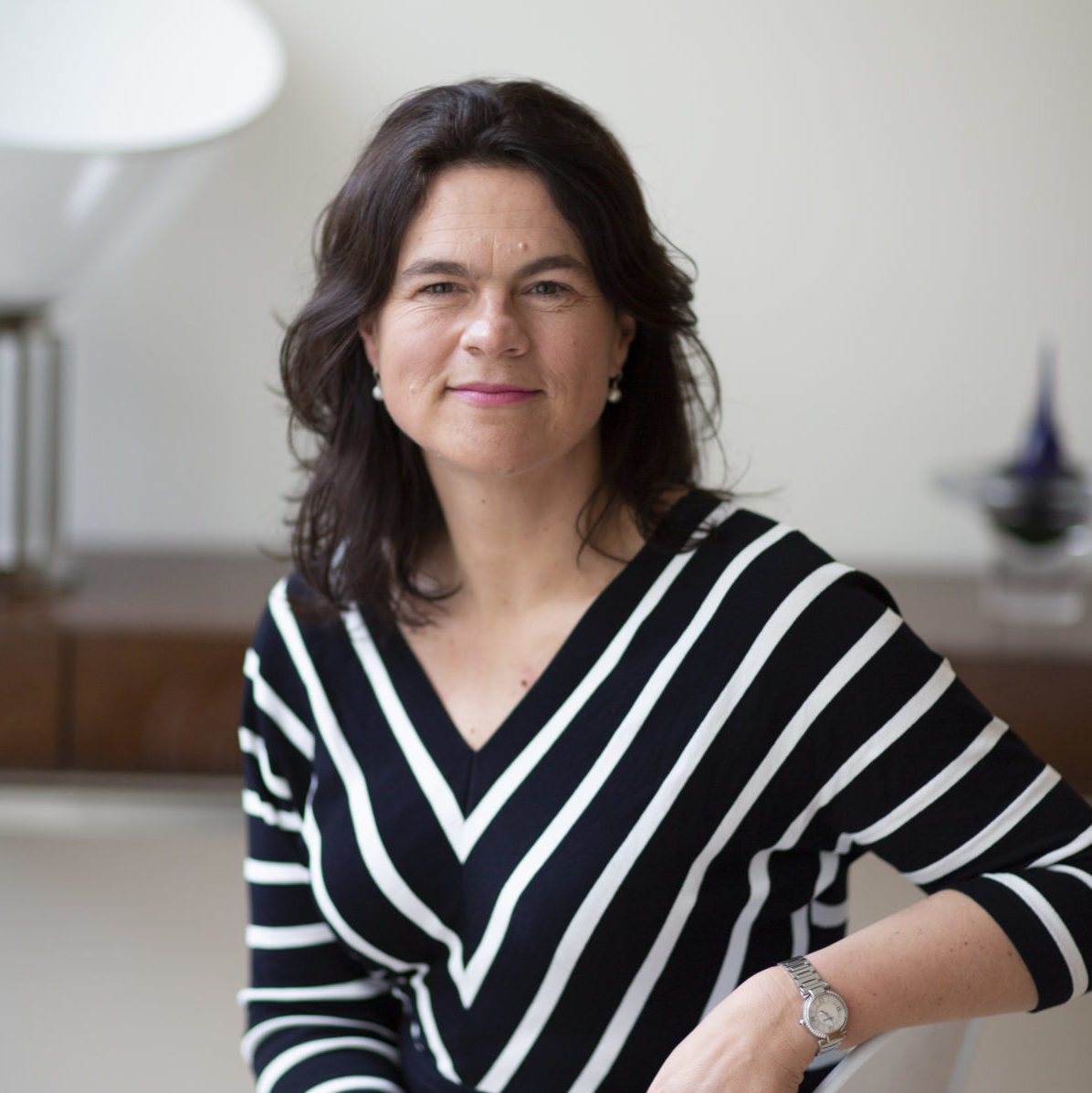 The Brainy Bunch newsletter is published four times a year with interesting articles, tips, exclusive invitations and an overview of new episodes of Brainy Bunch TV. 
Keep on improving your online events and subscribe now!